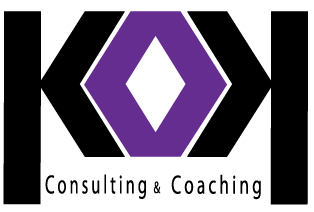 An affiliate of RAC, KOK Consulting & Coaching partners with organizations, businesses, and individuals to achieve their business and/or wellness goals via facilitated processes. Our clients tell us that as a result of our fabulous, proven processes, they do accomplish their goals.
These processes begin with a corporate process (DIALOG™), professional individual assessment (Innermetrix™) or a Well Being Assessment © (from WellCoaches™) as the foundation to make desire d changes to achieve specific business or health goals.
OUR VISION:
To provide our clients a highly effective process of meaningful change in order to achieve their specific, desired goals; To assist clients through their transitions to attain professional ambitions and health improvements
OUR VALUES:
Include integrity, professionalism, and excellent service
OUR COMMITMENT:
To provide outstanding, excellent, effective service to all of our clients, both organizational and individual And, for KOK Consulting & Coaching to grow and improve professionally via continued training and coaching as a means to ensure quality service to our clients
Resource Associates Corporation (RAC) is an international leader in business consulting, coaching and training, and leadership development. Since our start in 1978, our unique approach has not changed: collaborate with organizations and individuals to significantly improve productivity and effectiveness.
Kathleen O'Keeffe
Kathleen O'Keeffe founded KOK Consulting & Coaching to assist people in transition – either professionally or personally - to reach their goals, such as career change, a job promotion, a new business, or improved health.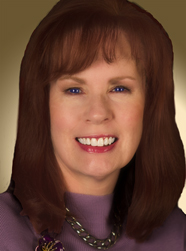 Prior to founding KOK Consulting & Coaching, Kathleen worked in the healthcare and pharmaceutical industries, public schools and colleges as well as the national Cooperative Extension service. Previous experiences as an educator, teacher, instructor, trainer, and sales representative led Kathleen to start her coaching business to enable people to achieve sustained behavior changes in order to reach their specific goals.
Launching her coaching business has given Kathleen much insight into the process of a life transition on all levels – personal, professional, physical, and emotional. Having worked through these experiences herself, Kathleen is exceptionally dedicated to help people successfully complete their transition and meet their goals.
As an affiliate of Resource Associates Corporation, Kathleen is certified to provide Innermetrix™ Assessment results to clients as the initiator of change. In addition, Ms. O'Keeffe is currently enrolled in WellCoaches™ * training to become certified as a Health and Wellness Coach.
She is also a professional member of Dietitians in Business and Communications, Nutrition Entrepreneurs, WellCoaches, Academy of Nutrition & Dietetics, American Diabetes Association, American Heart Association, National Lipid Association and National Association of Professional Women. She is an Ambassador for both the South Carolina Small Business Chamber of Commerce and the West Metro Chamber of Commerce.
Kathleen resides in South Carolina with her beloved dog, Chérie Marie LaChien, a Bichon Frisés. She is well supported by her loving family, friends and church family at Church of the Apostles, and Cherie's groomers at S & S Grommers.
*WellCoaches ™ is the only organization endorsed by the American College of Sports Medicine to train professionals to become certified health & wellness coaches.